Financial and Investment Planning in Bedford, NH
Specializing in the Financial Planning Process
At Cohen Investment Advisors, we are dedicated to empowering individuals and their family to succeed in life through our strategic financial and investment planning services. With over 25 years of experience, our team of skilled professionals, led by Daniel Cohen, CFP®, understands the unique goals of each client and the challenges they face with financial planning. Whether you're seeking retirement planning, portfolio management, or wealth preservation, our expertise helps ensure that your financial objectives are met or exceeded.
What Is Financial Planning?
A financial plan is a comprehensive roadmap that outlines an individual's or organization's goals, objectives, and strategies to achieve financial success. It serves as a blueprint for investing, managing and growing wealth by addressing various aspects of personal or business finances. A well-crafted financial and investment plan considers factors such as income, expenses, savings, investments, taxes, risk tolerance, and time horizon. It involves assessing the current financial situation, setting specific goals, and developing strategies to reach those goals. The plan typically includes asset allocation, investment selection, retirement planning, estate planning, and risk management recommendations. By creating a financial and investment plan, individuals can make informed decisions, track progress, and adapt to changing circumstances, ultimately working towards achieving their long-term financial objectives.
Benefits of Financial & Investment Planning with Cohen
Financial and investment planning benefits individuals. Here are some key advantages:
Goal Clarity – Financial and investment planning helps you identify and prioritize your financial goals by clarifying specific objectives, such as saving for retirement, purchasing a home, funding education, or starting a business.
Strategic Decision Making – With a well-designed plan, you can make informed and strategic financial decisions. You can evaluate different options, assess risks, and choose the most suitable investment strategies aligned with your goals.
Risk Management – Planning helps mitigate risks by diversifying investments and considering factors such as market volatility, inflation, and unexpected life events. It enables you to create contingency plans, emergency funds, and insurance coverage to safeguard your financial well-being.
Wealth Accumulation – Through effective investment planning, you can optimize your savings and investments to grow your wealth over time. You can take advantage of potential growth opportunities and generate long-term returns by leveraging various investment vehicles, such as stocks, bonds, mutual funds, and real estate.
Tax Optimization – Financial planning considers tax implications, helping you maximize tax efficiency and minimize liabilities. It involves strategies like tax-efficient investment allocations, tax-advantaged accounts, and understanding tax deductions and credits.
Retirement Readiness – Planning for retirement ensures that you are financially prepared for life after you stop working. It involves estimating retirement needs, creating a savings plan, and determining suitable investment vehicles to accumulate the necessary funds to maintain your desired lifestyle.
Financial Planning to Achieve Life Goals
Financial planning for life goals is crucial to realizing your aspirations. Whether your goals include buying a home, funding education, starting a business, or enjoying a comfortable retirement, financial planning gives you the roadmap to get there. It involves assessing your current financial situation, understanding your goals, and developing strategies to reach them.
By setting specific and measurable objectives along with a strategy, Cohen Investment Advisor's financial planning helps you prioritize your resources and make informed decisions that align with your life goals. We'll equip you with the tools and knowledge to make proactive choices, adapt to changing circumstances, and stay on track toward your life goals.
Contact Cohen Investment Advisors
To receive comprehensive financial and investment planning services, reach out to our team for personalized strategies tailored to your needs and aspirations. You can take control of your financial well-being and stay on the path to financial success. Contact us today to schedule a consultation and discover how Cohen Investment Advisors can make a positive impact on your finances and your life.
Your Team
Daniel Cohen, CFP®
CEO, Chief Investment Officer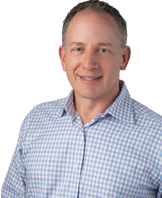 Read more
Daniel Cohen, Certified Financial Planner
®
, is the founder of Cohen Investment Advisors, LLC, a Registered Investment Advisory. Daniel has more than 25 years of investment management and financial advisory experience. Prior to founding Cohen Investment Advisors, he was a Vice President and Senior Portfolio Manager at both UBS Financial Services and Morgan Stanley. As an independent investment advisor, Daniel has successfully directed his business to enjoy steady growth since its founding in 2013.
In Daniel's own words, "My family and I faced financial challenges during my late teens, and from this experience, I developed my passion to help others plan their financial future to avoid costly mistakes and make better choices supported by sound advice."
Daniel's financial advice articles frequently appear in the New Hampshire Business Review and have also been published in Business NH Magazine and the New Hampshire Union Leader. He also lectures on financial topics at colleges and business events.
Daniel is actively involved in the community and serves on the board of the Boys & Girls Club of Manchester and participates on the board's investment committee. He is a past chairman of the Jewish Federation of New Hampshire. Additionally, Daniel supports youth athletics by sponsoring several sports teams and local events through his company's sponsorship.
Daniel is a graduate of the Questrom School of Business at Boston University where he earned a degree in business administration with a concentration in finance.
Daniel lives in Bedford, NH with his wife and their four young children.

Tony Lopes
Senior Consultant
Read more
Tony joined Cohen in 2022 and brings valuable real estate investing experience to our team. He enjoyed a successful corporate career for nearly two decades before transitioning to being a full-time private real estate investor. Tony lectures on investing and personal financial topics, authored an award winning book on Money & Wealth, and published a second book that became a #1 Bestseller. He now coaches others to reposition their lives to become financially independent. At Cohen, Tony is putting his experience towards improving and growing the real estate offerings of Cohen Real Estate Advisors. In his short time with our firm, Tony has significantly improved the financials of our investors' real estate holdings, and we are very happy to have him on our team.
Tony and his partner Sally split their time between New Hampshire and Florida where they enjoy outdoor activities including skiing, hiking, golfing and pickleball.

Janice M. Wise
Senior Client Associate
Read more
Janice is responsible for client service which includes an extensive list of tasks that she manages with the goal of making it easy for people to work with Cohen Investment Advisors. She previously served Daniel Cohen's clients at UBS and is highly experienced in all aspects of serving our firm's clients. Janice has extensive experience in the wealth management industry and is skilled in the daily operations of our company. She is passionate about providing the best experience to our clients and strives to provide only the highest level of professional service.
Janice lives with her husband, Jerry, in Merrimack, NH. Her hobbies include biking, kayaking, and gardening.

Tiffany Donegan
Client Services Associate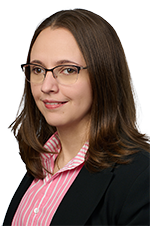 Read more
Tiffany Donegan joined Cohen in 2022 bringing to the firm her corporate experience from working at Fidelity Investments and Putnam Investments. Prior to joining our team, Tiffany was a client for over 5 years. At Cohen, she will blend her financial value system, knowledge, and skills to navigate the complexities of the markets and further enhance our clients' experience. Tiffany works closely with new clients to streamline the transition to Cohen and facilitates ongoing services needed to deliver the peace of mind that our clients deserve.
Tiffany lives in Merrimack, New Hampshire with her two children and enjoys traveling with them throughout New England.

Pam Curran
Client & Community Relations Associate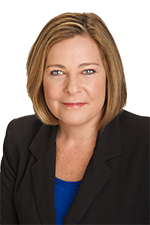 Read more
We are proud to say that Pam's service at Cohen dates back to our founding in 2013. As our first employee, she played a huge role in establishing a solid foundation for our company.
She held a wide variety of roles at the firm over the years and is now responsible for our client and community relations initiatives. Pam coordinates various events and keeps our clients and community partners informed of important developments. At Cohen, we cherish life's special moments and Pam always adds a personal touch to those moments in our clients' lives as we recognize them.
Pam lives in Grafton, New Hampshire with her dog Callie and occasional other dog visitors and loves spending time in nature.

Christine
Operations Manager
Read more
Christine is responsible for compliance administration, office management, and client service. Managing a registered investment advisory business with clients throughout the United States and multiple foreign countries requires strict compliance with multiple regulators. Christine works to keep the administration of Cohen Investment Advisors in good order. She maintains various office management functions and the technology to provide efficient service to our clients. She also provides assistance with any client service request that is presented. In here spare time, Christine loves to travel and regularly enjoys beekeeping, mountain biking and skiing.